How do you tag your music in Jamendo?
Click on the pencil button to open the edit mode. Here you choose the tab "Tags & Metadata".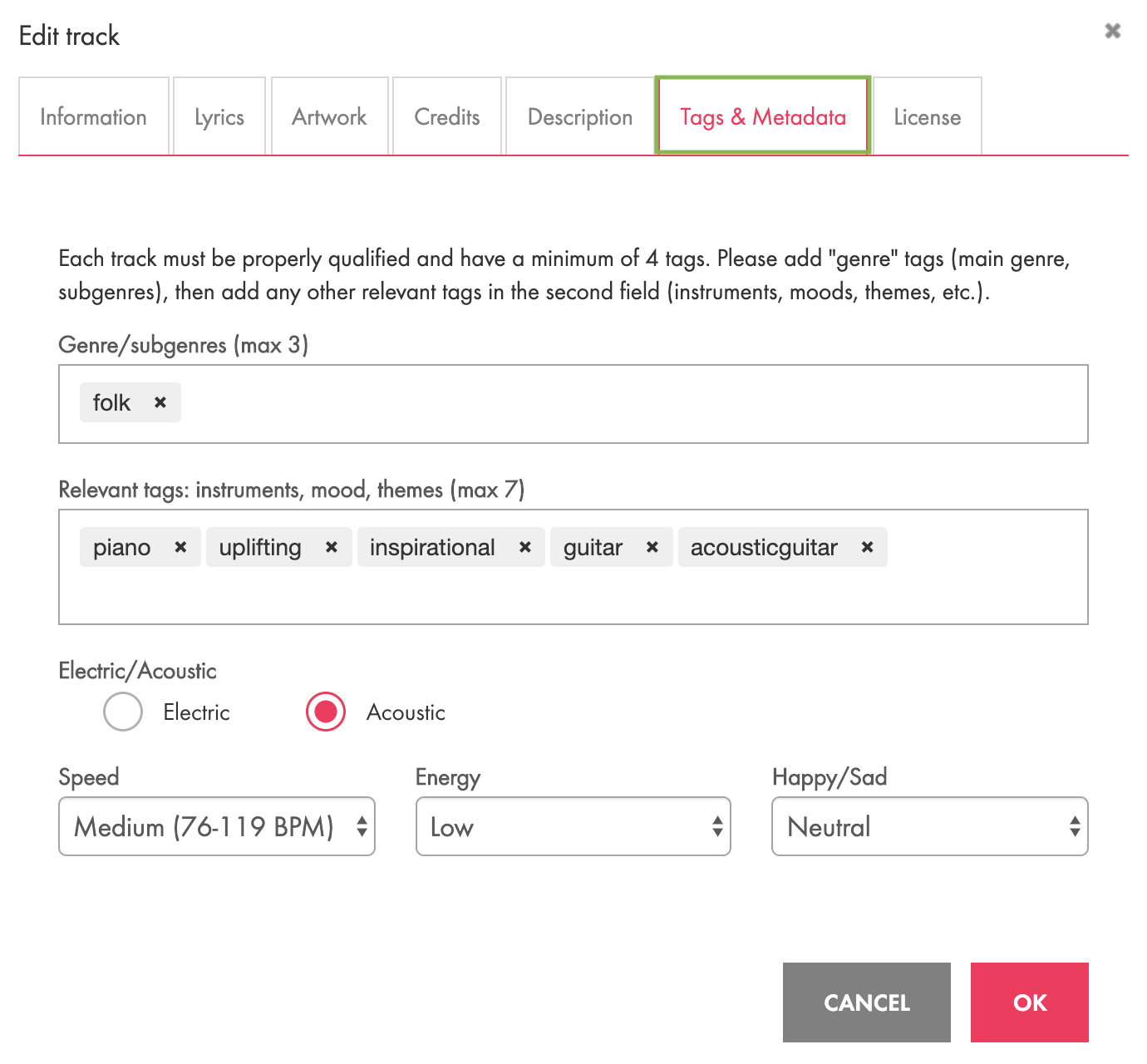 We'll need to handle several fields as we go through this tab:
Let's get started!
Genre/Subgenres
You need to pick at least one genre/subgenre, but not more than 3!
When you start typing in a genre name, a suggestion of tags appears right away. Simply select the genre/subgenre from the list. This list has been assembled through many years of collecting keywords used by music fans and customers to search for music. By choosing a tag from the pre-defined list, you'll make sure your track will be found.
If you have a suggestion for a new tag, please contact us by submitting a request (see above). As we cannot promise all tag requests to be included, we recommend you to choose the closest tag and continue with the track edit window.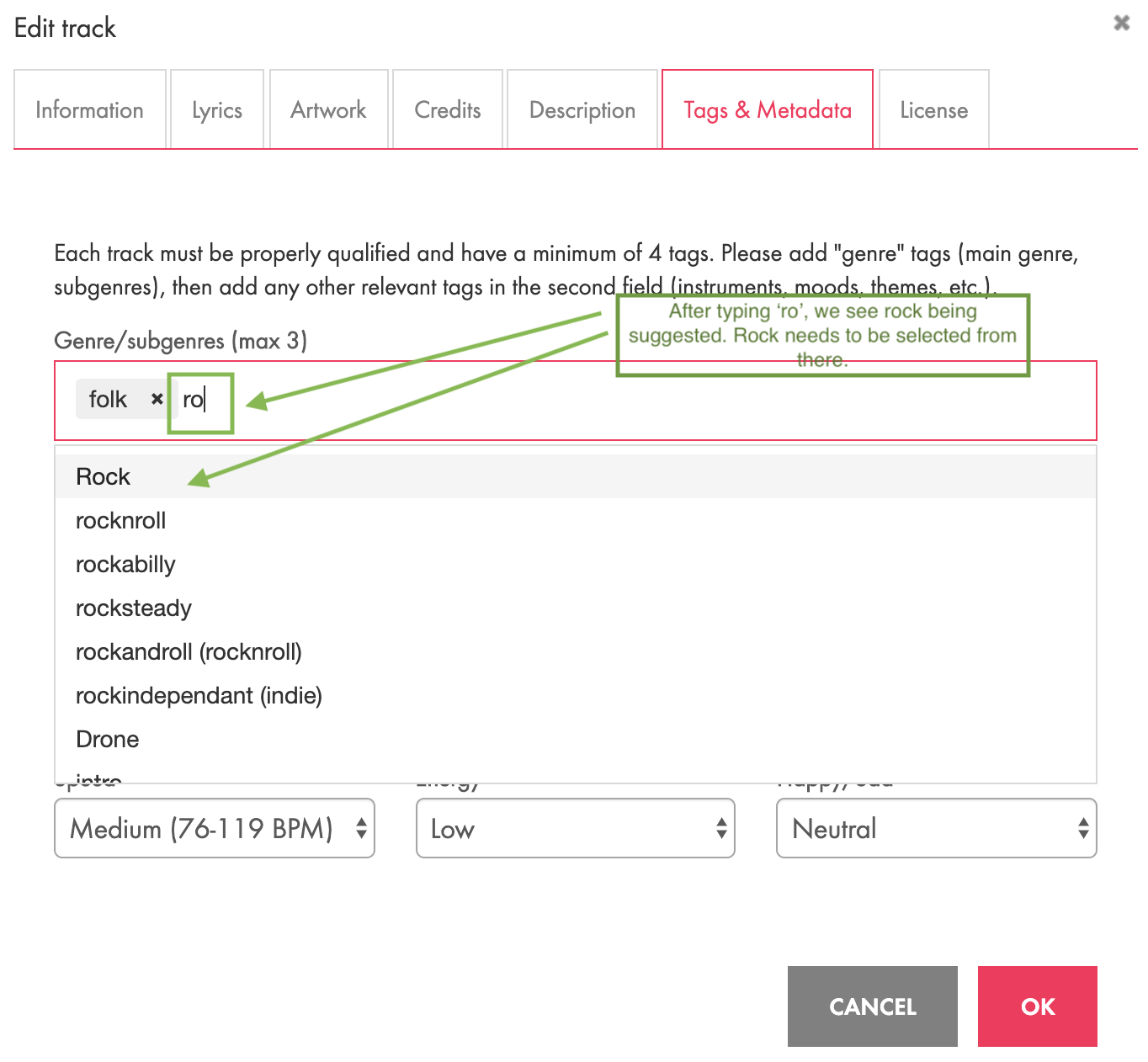 Relevant Tags
The relevant tags are also super critical even though they are not musical genres. You'll have to select at least one of them. There are 3 categories of relevant tags:
Moods (Inspirational, Motivational, Dark, etc.)
Themes (Advertising, Adventure, etc.)
Instruments (Guitar, Piano, Violin, etc.)
IMPORTANT: YOU NEED TO SELECT AT LEAST 4 TAGS IN TOTAL
(within those 4 tags, at least one must be a genre/subgenre, and at least one must be a relevant tag)
Electric/Acoustic
Electric doesn't mean electronic music as a music genre here. Simply select Acoustic if the track has been made with actual, recorded instruments or select Electric if the track has been made with the use of virtual instruments.
Speed
Simply indicate the tempo of the track with a value ranging from very slow to very fast. We've indicated the corresponding BPM to help you select the right value super easily.

Energy
Let's indicate the energy level of the song and here again, you can choose a value from very low to very high:

Happy/Sad
Last but not least, it is now time to indicate whether the track is rather happy or sad. You'll be able to make a choice from a value list ranging from very sad to very happy.

More info on Tagging