Changing the password of your account
To change your password, you need to visit the Jamendo Music page. Simply follow the steps below:
Step 1: Visit jamendo.com/start and log in (top right corner) with your artist login details.
Step 2: Next visit your settings (click on your name in the top right corner, then choose "settings").
Step 3: Enter your new password two times. Then scroll down and click on the pink "SAVE" button.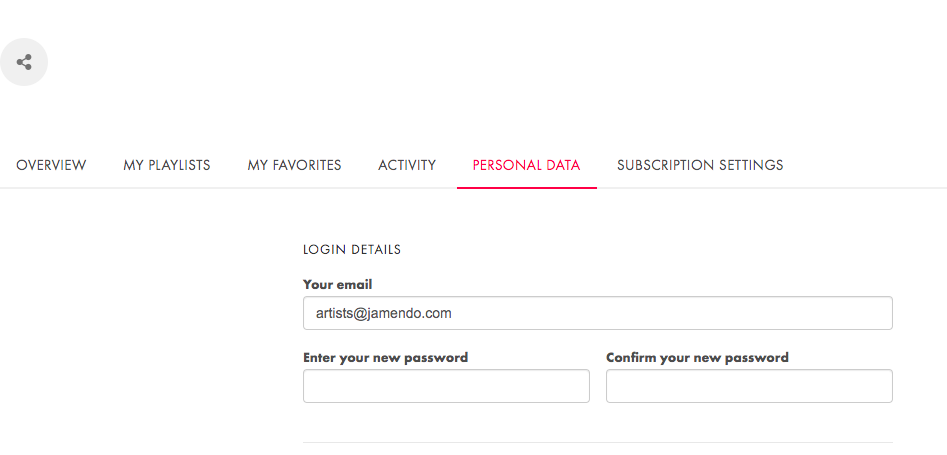 You can now login to the artist platform (https://artists.jamendo.com/en) with your new password.